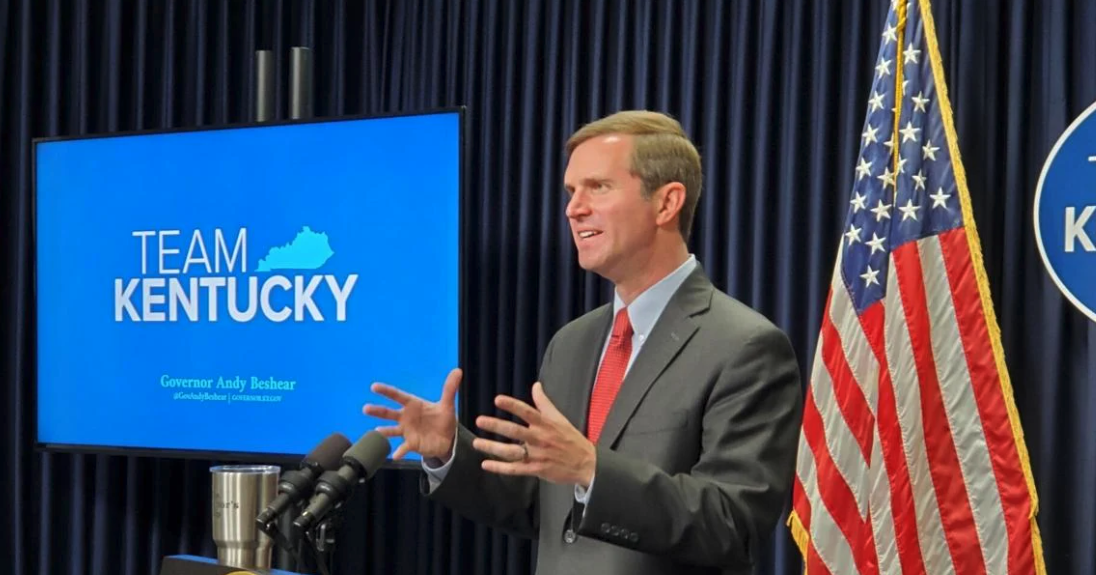 Governor's update: More jobs, more tornado relief, less COVID | News
[ad_1]

FRANKFORT, Ky. (KT) – Hundreds of new jobs are coming to Kentucky, more relief for areas impacted by the December tornado outbreak, and COVID-19 continues in its decline. Those were the highlights of Gov. Andy Beshear's weekly press conference Thursday afternoon at the Capitol.
Columbia Brands USA LLC, a manufacturer of apparel and footwear products, will expand its presence in Henderson County with a $3.7 million investment in its existing distribution operation creating 175 full-time jobs.  This will nearly double the existing workforce of 200.
Summit Polymers Inc., a designer and manufacturer of automotive interior components, moved forward with plans to construct a $37.5 million manufacturing facility in Anderson County, creating 218 full-time jobs.  The new 140,000-square-foot facility on the U.S. 127 Bypass in Lawrenceburg will conduct plastic injection molding, paint applications and assembly operations, and joins current company locations in Mt. Sterling and Elizabethtown.
Whitehorse Freight is planning to purchase a 25,000 square foot facility at Florence in Boone County, a $5 million investment, that is expected to create more office space and add 455 new full-time jobs to the current 55 member staff, at an average hourly wage of $36.30 including benefits.
The governor also announced that Hopkins County is being awarded $8.5 million, to help with the costs of continued clean-up from the December 10 tornado outbreak, as part of legislation passed during the waning days of the General Assembly, known as the West Kentucky State Aid Funding for Emergencies, or SAFE fund, which earmarked more than $120 million for storm relief. 
"These are costs that Hopkins County and other have had to bear, that a county their size cannot handle," Beshear said. "Hopkins is the first county to receive SAFE funds, but we anticipate more applications will be received and more awards announced in the coming weeks."
In updating the COVID-19 pandemic in Kentucky, Beshear noted, "The bottom line is that we are in a good place. This is as safe as it has been since early on in the pandemic. Not only is it less dangerous to be out doing things, it's actually less dangerous if you get COVID, because of hospital capacity and the number of treatments we have."
He also said, "There is no direct evidence of any surge in COVID cases after Easter. While we have heard anecdotally some talking about seeing more cases here or there, we certainly don't have any evidence of an increase of hospitalizations or folks in the ICU."
Beshear said the number of hospitalized COVID patients in the ICU or on a ventilator in the hospital was close to zero.    


[ad_2]

Source link